Pisporê ji bo Xirkirina Flat ji hêla Abrasives Belt Grinding for Metal: Ev mebest ji salên 1990-an vir ve ji me re rêberiya lêkolîna di warê hûrkirin û pîskirina metalan de ji hêla abrasives pêçandî ve.Di sala 2005-an de me dest bi sêwirandin, çêkirin û berhevkirina makîneyên hûrkirina kembera berfireh ji bo metal kir.Bi berfirehbûna domdar a karsaziyê û guhertina strukturên parveker, di sala 2015-an de Wuxi Zhongshuo Machinery Co., Ltd hate damezrandin.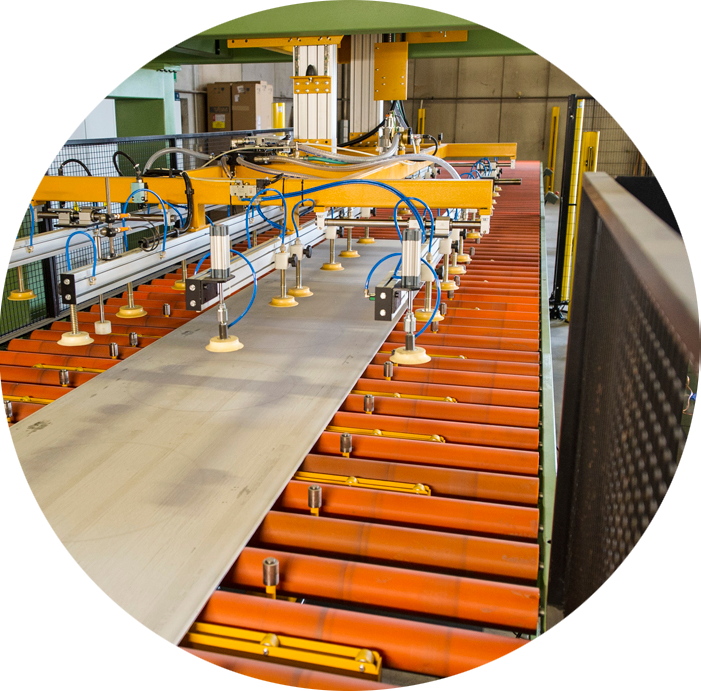 Em xwedan pargîdaniyek mezin a navîn in ku xwedan rêvebirin.Pargîdanî li bajarê Wuxi, parêzgeha Jiangsu ye.Sermaya qeydkirî 1 mîlyon Euro ye.Makîneya firçekirinê.Qada avakirinê ji 7000 m derbas dibe2.Hejmara giştî ya karmendan ji 60 zêdetir e, di nav de 1 endezyar asta Lêkolînê, 2 endezyarên payebilind û 5 endezyar.Tîmek karûbarê me ya sêwiran, çêkirin, berhevkirin, sazkirin, komîsyon û firotanê ya profesyonel heye.Em makîneya şilkirin û paqijkirina kembera berfireh, makîneya firçeyê hilberînin.makîneya qedandina neynikê, makîneya qedandina vibrasyonê, makîneya emboskirinê ji bo kulîlk û pelê metal, di nav de beşa ketin û derketinê ya CGL (Coil to Coil Repairing Grinding Line for Rolling Line) û CPL (Coil to Coil Polishing Line for Service Center), ango Unwinder, Rewinder, Otomobîla barkirinê, Rola pincarê, Flattener, Parzûna çandiniyê, Pergala Parzûnkirin û Vegerandinê ya Coolant, Pergala şuştin û zuwakirinê, Kolektera Mijê, Pergala Têkoşîna Agir.Em di heman demê de bi Koma Kupayên Vacuum-ê re ji bo Xeta Xişandina Kaxiz-Pelgeyê cîhaza Barkirinê hilberînin.
Navnîşa referansa me di nav de Tisco Daming, Wuxi Puxin, Zhejiang Bohai, Western Titanium, Amûra Bijîjkî ya Shinva û xerîdarên din ên navdar ên Chineseînî hene.Me hilberên xwe bi sertîfîkaya CE hinarde kir welatê Ewrûpayê mîna Italytalya, Tirkiye.Em di heman demê de ji çêkerê Chineseînî yê ku materyalê ji Avhewa û Pîşesaziya Nukleerî re peyda dike re grinderên kalibrkirina kemberê jî peyda dikin.
Avakirina nirxê ji bo xerîdar lêgerîna me ya domdar e.Kêfxweşiya we hêza nûjeniya meya domdar e.